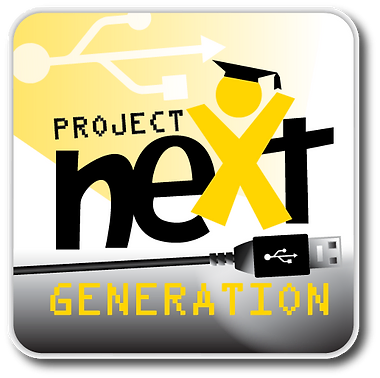 Details
Love technology? Want to learn more? Visit Stinson Library!
All PNG programs are free
Open to kids who are 10 years old by June 30, 2024, to 18 years old
No Library card required!
For more information on programs check out Stinson Memorial Public Library Districts (SMPLD) Facebooks page or call the Circulation Desk at Stinson Library (618) 833-2521.
Upcoming PNG programs
3D Printing on Thursday, December 7, December 14 and December 28 from 3:30 – 5:00 p.m.
Learn the basics of 3D modeling, working a 3D printer and designing your own things to print at the library!
Great Gift Create December 18 – 21 from 1 to 4:00 p.m.
Make small gifts and trinkets using the library's 3D printer, 3Doodlers, Cricut cutting machine, printers, and more! All materials provided, drop in anytime that works for you!
PNG Winter Clubs every Thursday at 3:30 from January to April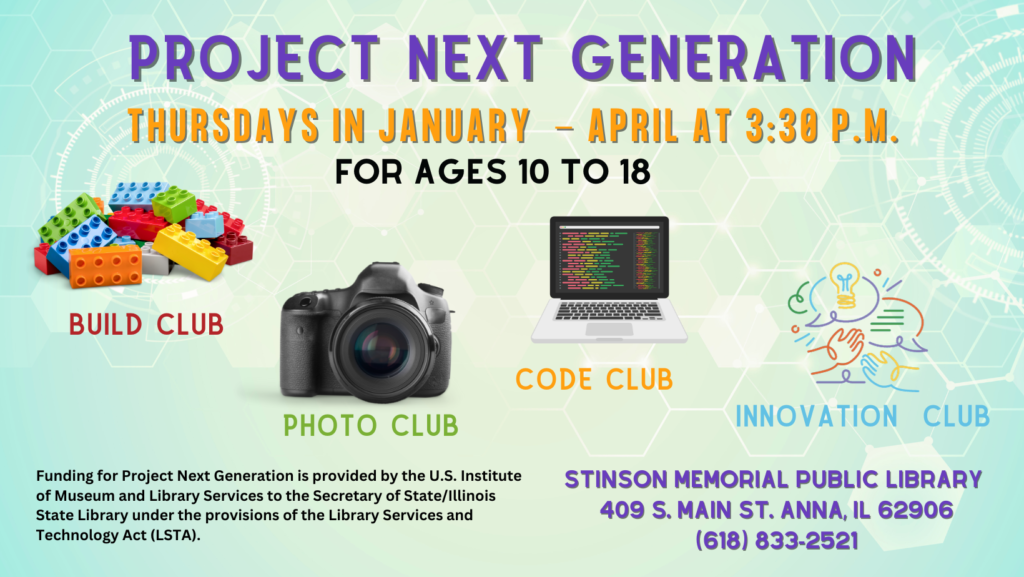 Past PNG programs
PNG at SMPLD means checking out cool new technology at the library! Each Thursday we explore new concepts and create cool projects using the newest technology!
Funding for Project Next Generation is provided by the U.S. Institute of Museum and Library Services to the Secretary of State/Illinois State Library under the provisions of the Library Services and Technology Act (LSTA)
Details