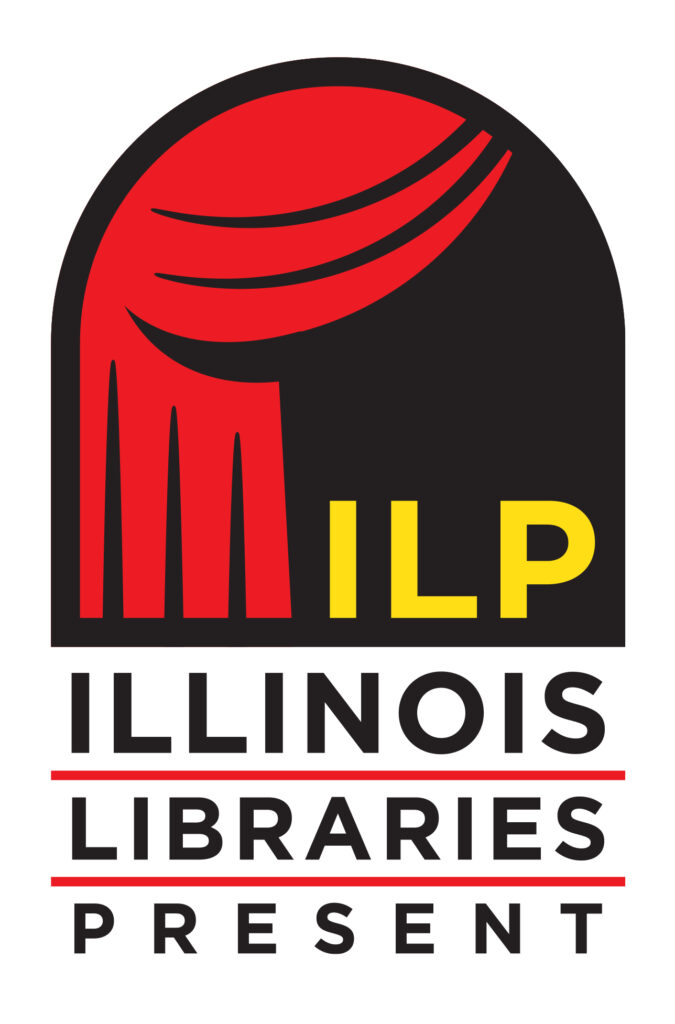 Stinson Memorial Public Library District is a proud member of Illinois Libraries Presents. Illinois Libraries Presents offers access to incredible virtual programming to participating libraries. One of the organization's main goals is to provide high-quality, high-profile events that highlight national names and social justice/DEI issues, that would otherwise be cost-prohibitive for single libraries to hold on their own.
Upcoming Events:
________________
Inciting Joy: A Conversation with Ross Gay
Wednesday, January 11 at 7 p.m.
Kick off your new year with a conversation about joy with best-selling essayist and award-winning poet Ross Gay. This discussion of his most recent collection of essays, Inciting Joy, will explore the joy we incite when we turn our attention to what brings us together and to what we love.
Ross Gay is the author of four books of poetry: Against Which; Bringing the Shovel Down; Be Holding, winner of the PEN American Literary Jean Stein Award; and Catalog of Unabashed Gratitude, winner of the 2015 National Book Critics Circle Award and the 2016 Kingsley Tufts Poetry Award. His first collection of essays, The Book of Delights, was released in 2019 and was a New York Times bestseller.
________________
Saying Yes to Your Story: A Conversation with Kwame Alexander
Wednesday, February 8 at 7 p.m.
Join us for an evening of inspiration and conversation with best-selling and award-winning children's and young adult author and poet, Kwame Alexander, author of the Newbery Award winning book, The Crossover, Newbery Honor/Caldecott Medal winning book, The Undefeated, and most recently, An American Story, for an Illinois Libraries Present event for young people and their families. Kwame will share ways to say yes to your story and persist in the face of rejection as he shares his own publishing journey. As a creator of more than 36 books, Kwame will energize our community to harness the power of words and storytelling for change!
Please note that this program will be presented live without a recording.
Kwame Alexander Kwame Alexander is a poet, educator, publisher, and New York Times Bestselling author of 36 books, including Swing, Becoming Muhammad Ali, co-authored with James Patterson, Rebound, The Undefeated, The Crossover, and The Door of No Return. A regular contributor to NPR's Morning Edition, Kwame is the recipient of numerous awards, including The Lee Bennett Hopkins Poetry Award, The Coretta Scott King Author Honor, Three NAACP Image Award Nominations, and the 2017 Inaugural Pat Conroy Legacy Award. In 2018, he opened the Barbara E. Alexander Memorial Library and Health Clinic in Ghana, as a part of LEAP for Ghana, an international literacy program he co-founded. He is the writer and executive producer of The Crossover show on Disney+.
________________
The Weird & Wonderful World with Mary Roach
Wednesday, March 1 at 7 p.m.
Experience an entertaining and hilarious evening with New York Times best-selling science author, Mary Roach – despite her claim that "people call me a science writer, though I don't have a science degree and sometimes have to fake my way through interviews with experts I can't understand"! Roach will discuss her frank approach to science, the importance of humor, and explore the weird, wonderful world in which we live.
Dubbed "America's funniest science writer" by the Washington Post, Roach has explored topics from the curious lives of human cadavers, packing to visit space, the afterlife, the alimentary canal, and more. Roach claims to have no hobbies, but enjoys bird-watching, hiking, playing scrabble, and watching late-night Animal Planet.
Annalee Newitz will join Mary Roach in conversation. Newitz has a Ph.D. in English and American Studies from UC Berkeley and is one half of the hilarious podcast, Our Opinions are Correct. On their show, Newitz delves into the weird, wonderful, and nerdy framework of science in pop culture.
________________
Jesmyn Ward: Tuesday, June 6, 7-8 pm (rescheduled)
Robin Wall Kimmerer: Wed., June 21, 7-8 pm
________________
These events are made possible by Illinois Libraries Present, a statewide collaboration among public libraries offering premier events. ILP is funded in part by a grant awarded by the Illinois State Library, a department of the Office of Secretary of State, using funds provided by the U.S. Institute of Museum and Library Services, under the provisions of the Library Services and Technology Act (LSTA). ILP is committed to inclusion and accessibility. To request accommodations, please email illinoislibrariespresent@gmail.com.
_______________